L2TReC DLI SECONDARY SUMMER INSTITUTE FOR TEACHERS
The DLI Secondary Summer Institute for Teachers will prepare in-service and pre-service teachers of DLI languages to deliver effective instruction in immersion programs at the secondary level and to help students progress through the Intermediate level of proficiency towards the goal of Advanced proficiency. The workshop is supported by the LRC Grant of the Second Language Teaching and Research Center (L2TReC) at the University of Utah.
When: June 13-17, 2022 (some pre-Institute work required)
Where: University of Utah Campus, Language & Communication Building, 255 S Campus Drive, Room 3870, Salt Lake City, Utah 84112 (Google Map)
Who: This institute is designed for teachers planning to teach Dual Language Immersion at the secondary level. Space is limited to 20 participants.
Registration: $100 registration fee upon acceptance into the Institute. Participants are eligible to receive University credit. Information on how to do this will be distributed during the workshop.
Travel Arrangements: On-campus lodging (shared room basis) and a $125 travel subsidy provided for participants living 50 miles or more from the University of Utah campus. Single rooms are available for a single supplement fee of $347.50.
Application Process:
To complete the application, you will need to upload the following documentation.
As part of your application, you will also be asked to complete a teaching background questionnaire.
The application deadline is April 30, 2022.
Parking Map: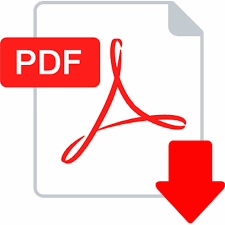 To apply, please complete the application steps below:
The application deadline is April 30, 2022.
Selection Process:
Notification: Applicants will receive notification of their registration status by May 7, 2022.
Registration: Once participants have been notified of their selection, they must confirm their participation by May 14, 2022. After this date, spots will be allocated to waitlisted applicants.
Questions: Please send any questions to L2TReC@utah.edu.