Monday, December 5, 2016, 2 - 3:30pm
Language & Communication Bldg (LNCO)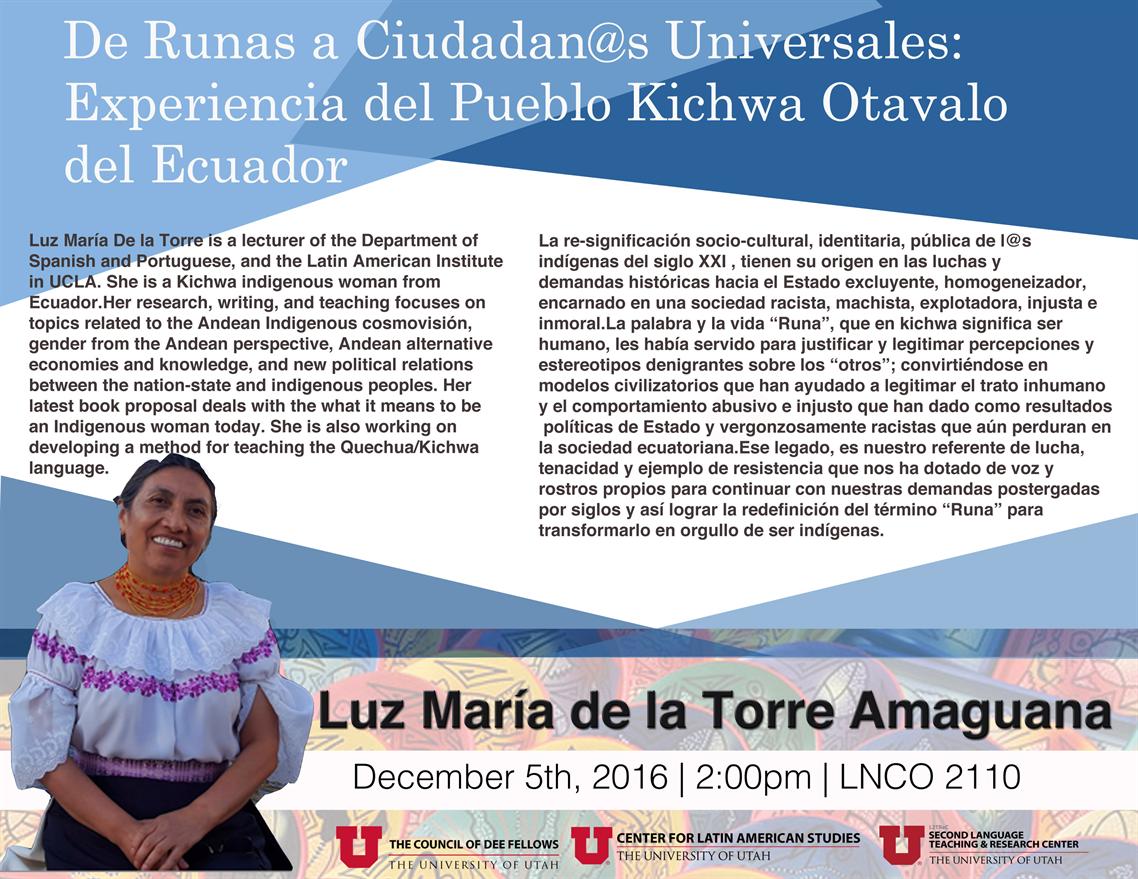 Luz María De la Torre is a lecturer of the Department of Spanish and Portuguese, and the Latin American Institute in UCLA. She is a Kichwa indigenous woman from Ecuador. Her research, writing, and teaching focuses on topics relates to the Andean indigenous cosmovisión, gender from the Andean perspective, Andean alternative economies and knowledge, and new political relations between the nation-state and indigenous peoples. Her latest book proposal deals with what it means to be an Indigenous woman today. She is also working on developing a method for teaching the Quechua/Kichwa language.
---
Monday, December 5, 2016, 2 - 3:20pm
Language & Communication Bldg (LNCO)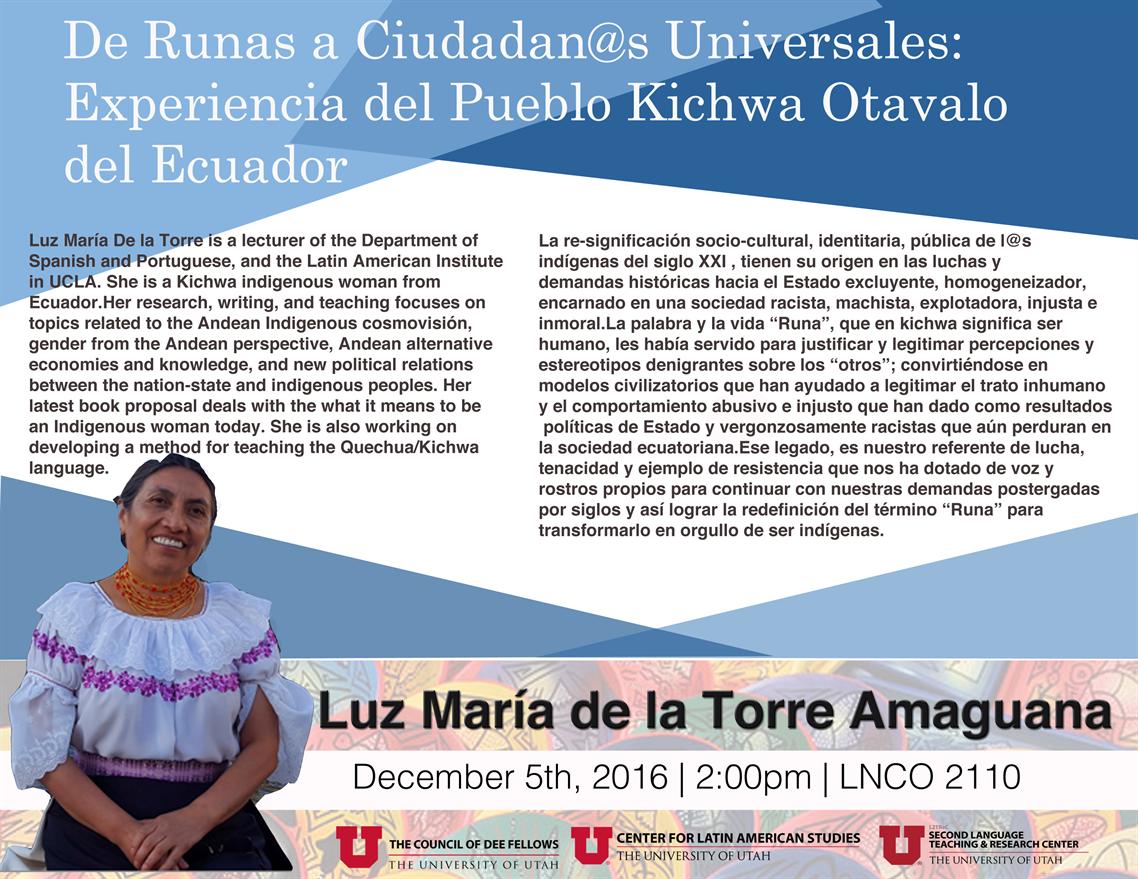 Abstract:La re-significación socio-cultural, identitaria, pública de l@s indígenas del siglo XXI, tienen su origen en las luchas y demandas históricas hacia el Estado excluyente, homogeneizador, encarnado en una sociedad racista, machista, explotadora, injusta e inmoral.
La palabra y la vida "Runa", que en kichwa significa ser humano, les había servido para justificar y legitimar percepciones y estereotipos denigrantes sobre los "otros"; convirtiéndose en modelos civilizatorios que han ayudado a legitimar el trato inhumano y el comportamiento abusivo e injusto que han dado como resultados políticas de Estado y vergonzosamente racistas que aún perduran en la sociedad ecuatoriana.
Ese legado, es nuestro referente de lucha, tenacidad y ejemplo de resistencia que nos ha dotado de voz y rostros propios para continuar con nuestras demandas postergadas por siglos y así lograr la redefinición del término "Runa" para transformarlo en orgullo de ser indígenas.
---