Kate Cabrera Martinez, Recipient of a Utah Jazz Scholarship, Chooses to Attend the University of Utah
Kate Cabrera Martinez, Ben Lomond High School Spanish Bridge student, is a recipient of a Jazz scholarship for full tuition and fees for four years to attend college, as a first generation student, based on merit and need. Kate has chosen to use it to attend the University of Utah!
Congratulations, Kate!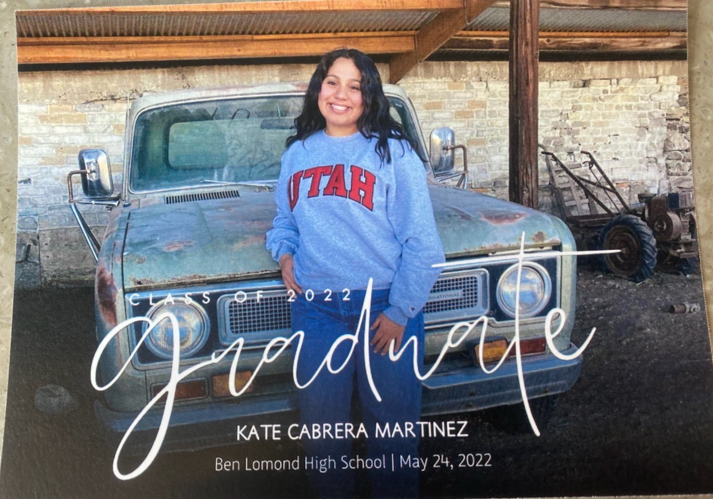 What is the Utah Jazz Scholarship?
For every Jazz win during the 2020-21 season, the Utah Jazz provided a full, four-year scholarship to students from an underrepresented group.
That means for every win the Utah Jazz have during the 2021 - 2022 season, a full scholarship will be awarded to a student in need.
What does the scholarship cover?
The award will cover up to the full cost of attendance — including tuition, books, fees, and room and board — for each recipient's full undergraduate education at one of six universities in the state of Utah.