CHIN 3117 Chinese Bridge Course Curriculum Workshop
Date: Wednesday, July 29th - Thursday July 30, 2020
Location: LNCO 3870, University of Utah
Course Times: 9:00am to 4:00pm daily
Registration Cost: Free (registration required)
Instructor(s):
Dr. Alex Yuan from Utah Valley University
Dr. Jasmin Chen from Utah State University
Ms. Dori Huang from Weber State University
Dr. Xinming Ren from University of Utah
Ms. Shin Chi Fame Kao from University of Utah
This workshop will provide training to Bridge Program instructors on the curriculum of the new CHIN 3117 Bridge course offered in 2020-21. The curriculum designers from UVU, USU, WSU and U of U will introduce the new reading texts and teaching resources that they have developed. The Unit Performance Assessment for each unit will also be discussed during these two days.
Parking Map: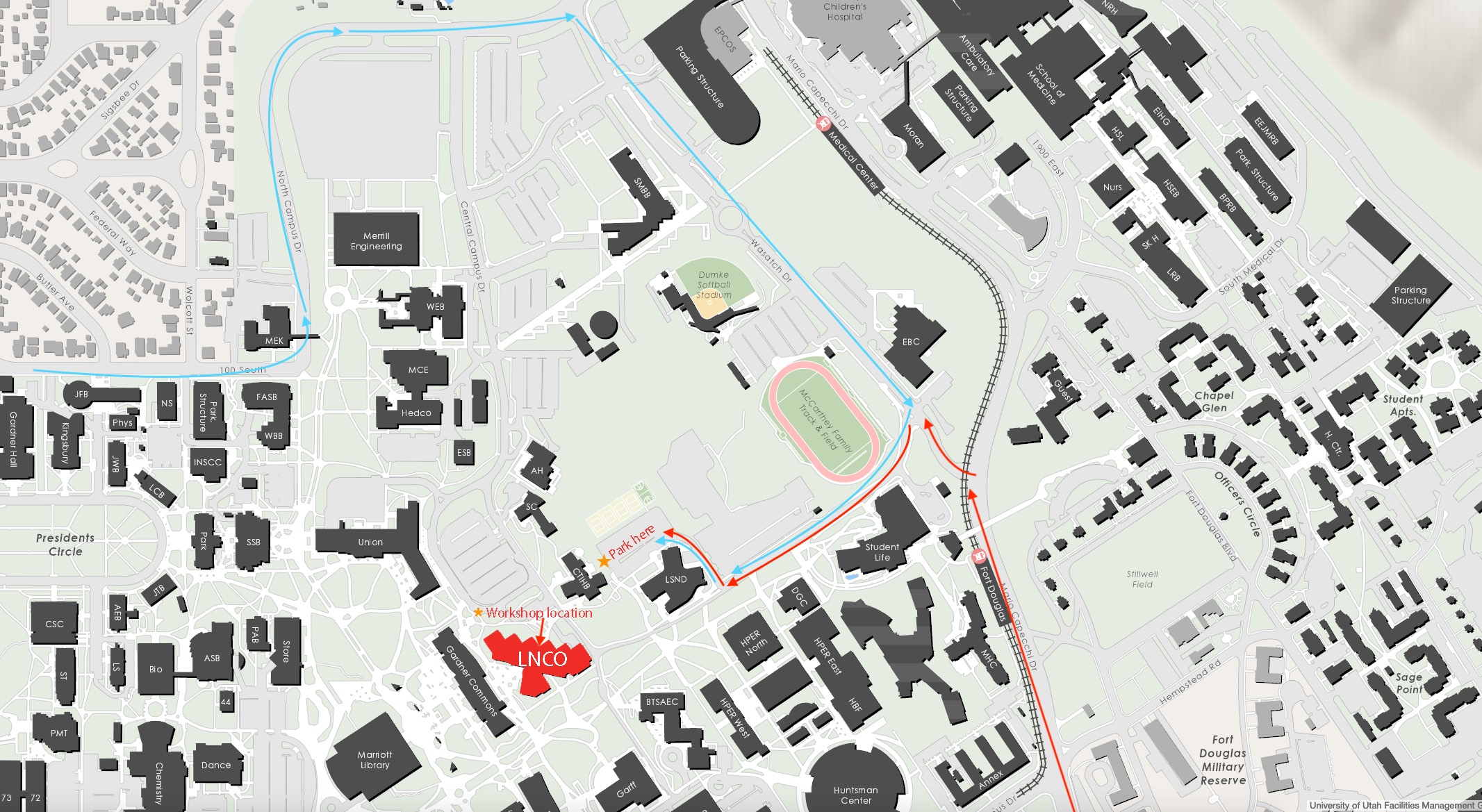 Participants may receive credits through MIDAS course number #58071; 1 USBE credit.
*Participation is limited to Chinese Bridge course instructors only.