Bridging the Gap with Utah's dual language immersion and bridge programs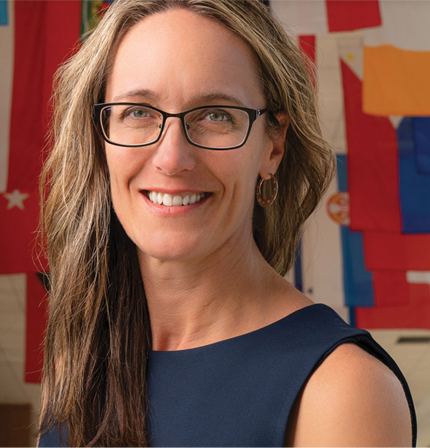 L2TReC's Jill Landes-Lee, M.A., Ed.D., University of Utah.

University of Utah Magazine interviews L2TReC's Jill Landes-Lee about Utah's DLI and Bridge Program, which is administered through L2TReC.
"More than 60,000 K-12 students in Utah spend up to half their school day learning a second language as part of the state's Dual Language Immersion program. Started in 2008 at 15 elementary schools, DLI expanded quickly. By 2016, more than 220 programs were running, and the first cohort would soon be in high school—but there was a small catch: the advanced language classes hadn't been created yet
That's when Jill Landes-Lee MEd'06 EDD'19 and the U came into the picture. Landes-Lee was appointed director for Utah's Bridge Program, housed in the U's Second Language Teaching and Research Center."
For the original article in University of Utah Magazine, click here.