March 9, 2017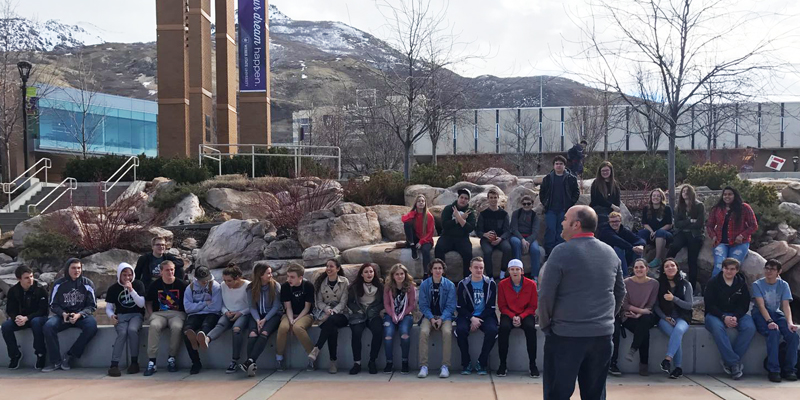 BRIDGE PROGRAM FOR ADVANCED LANGUAGE LEARNING- WSU COHORTS
Viewmont and Layton High School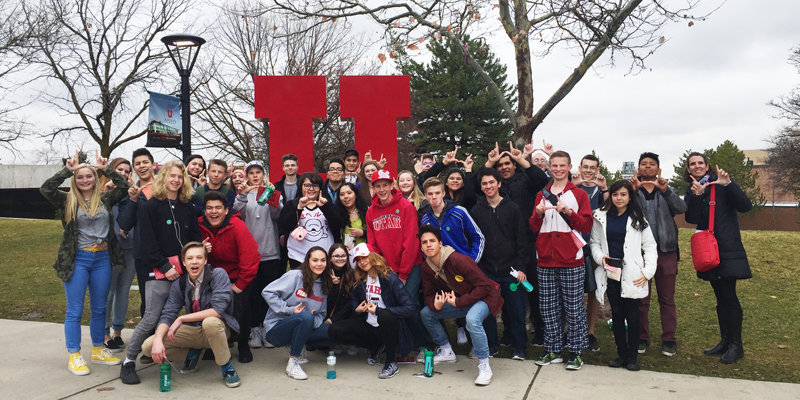 BRIDGE PROGRAM FOR ADVANCED LANGUAGE LEARNING- UOFU COHORTS
Taylorsville and Olympus High School
The Bridge Program offers an advanced language pathway for high school students who have passed the Advanced Placement (AP) Language and Culture Exam, 'bridging' the gap between completion of the exam and higher education. Though designed as the continuation of Utah's successful dual language immersion (DLI) program (established in 2008 and currently serving more than 30,000 students), the program's reach extends to heritage speakers and any student who passes the AP exam at any point prior to their final year of high school. The Bridge Program promotes equity and access to bilingual and bicultural citizenship in Utah by offering rigorous, upper division university language and culture courses for students in grades 10-12. It receives ongoing state funding through Utah House Bill 152, sponsored by Senator Howard Stephenson and Representative Eric Hutchings and passed during the 2016 legislative session.
Bridge Program students complete one to three courses earning both high school and university credits. Students who complete all three bridge courses will earn 9 upper division college credits that count towards a major or minor in the language of study. In the Bridge Program's inaugural year, 2016-17, the University of Utah's Department of World Languages & Cultures is delivering a Spanish course at two high schools in the Granite School District, along with Weber State University, which is delivering the same course at two high schools in Davis School District.
Weber Cohort Instructors: Dr. Diego Batista (Weber State University Department of World Languages), Ingrid Campos (Layton HS) and Fermín Sorario (Viewmont HS).
UofU Cohort Instructors: Dr. Chantal Esquivias (UofU Department of World Languages and Cultures), Mike Kraniski (Olympus HS) and Ryan Wells (Taylorsville HS). Mr. Kraniski and Mr. Wells are MA graduates from the Department of World Languages and Cultures at the University of Utah.