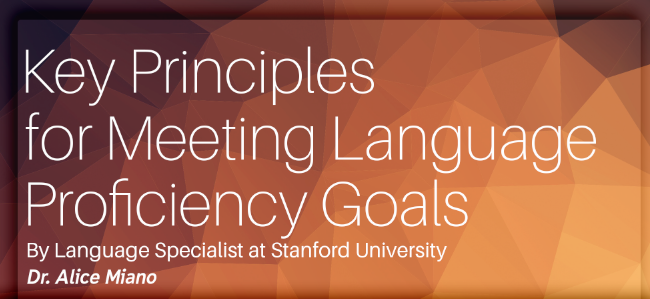 Date & Time: Nov. 7th 9:00-2:30
Location: LNCO 2110
Registration Fee: This workshop is paid for with funding from a federal grant. There will be a $15 registration fee for attendees who are not part of the University of Utah or Salt Lake Community College Flagship proficiency grant.
Workshop Details:
Designed for instructors of languages at the post-secondary level, this workshop will expand on three key principles of the ACTFL Guidelines to help participants get their students to Intermediate Mid/High in speaking, reading, and listening within 2 years of college-level instruction. Focusing on these key principles, participants will gain hands-on experience and practical teaching tools for success with their language students.
Please join us in a workshop with Stanford University language specialist and ACTFL trainer Dr. Alice Miano by filling out the form below.
ACTFL Trainer
Alice "Ali" Miano is Coordinator of the Spanish language program at Stanford University, where she has taught Spanish and mentored language instructors for 25 years. She specializes in adult native

language literacy and second language acquisition. In 1997 she received the Gores Award, Stanford's highest honor in recognition of excellence in teaching. An ACTFL trainer, Ali has conducted workshops nationally and internationally with instructors of languages from Arabic to Zulu. Her most recent research efforts focus on reaching Intermediate High in an immersion setting and on the use of iPads in the world language classroom.